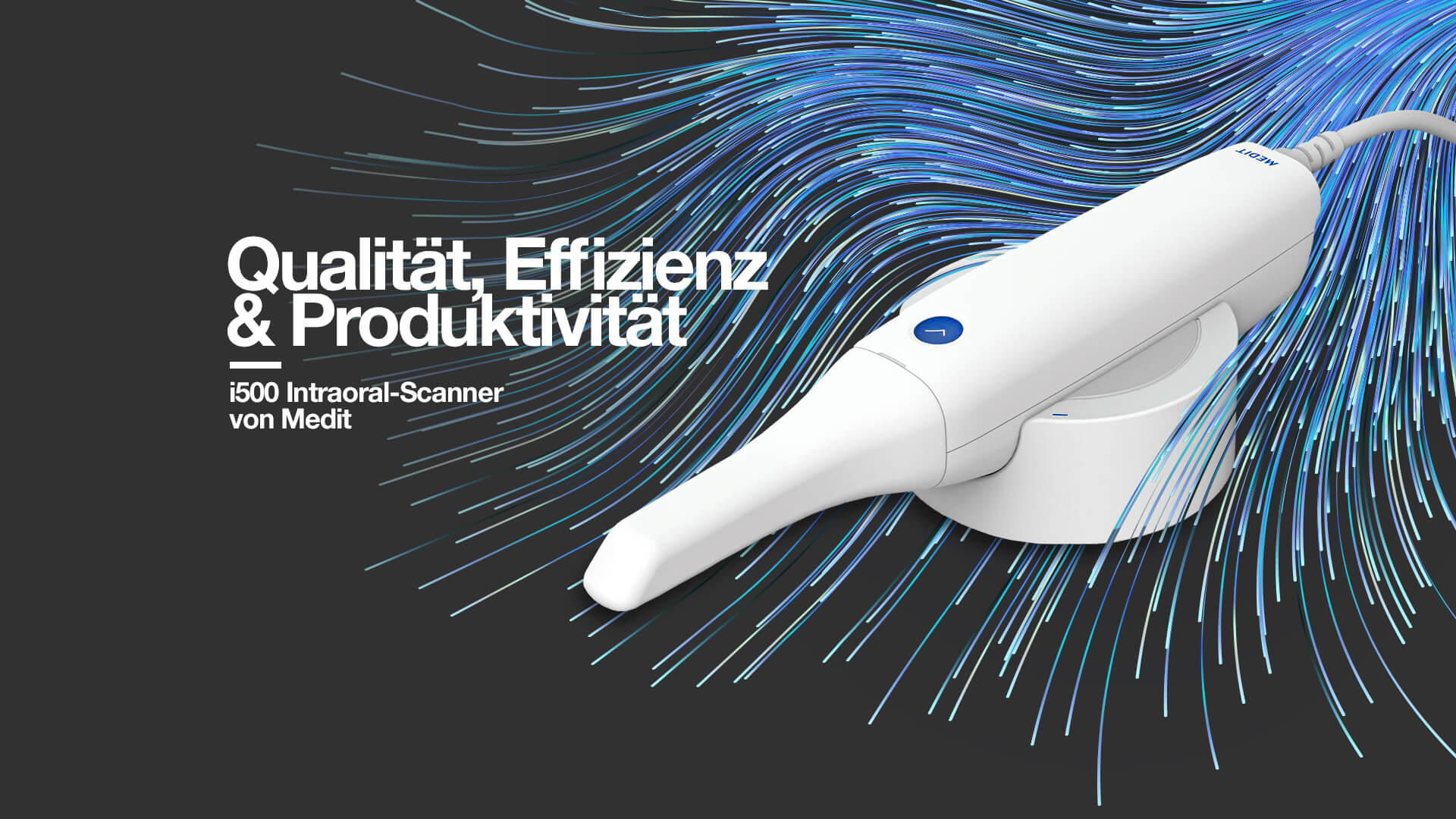 Medit i500 – Qualität, Effizienz und Produktivität. Die digitale Abformung im CADstar Dental Network

Leichtgewicht
Ermöglicht komfortablen Umgang

High-Speed
2 Kameras sorgen für reibungsloses Scan-Erlebnis

Scan- und Stopptaste
Intelligenter Erkennungsalgorithmus macht dort weiter, wo er aufgehört hat

Gestochen scharf
Unterscheidungsmöglichkeit zwischen Zahnhartsubstanz und Weichgewebe

Flexibilität
Offenes CAD/CAM-System (STL)

Puderfrei
nahtloser Scanvorgang und angenehmer für Patienten

Kleine Spitze
Manövrierfähiger und verbessert Patientenkomfort
* Einzelkrone:
Richtigkeit (Genauigkeit) = 4,2 μm (±0,49 μm)
Genauigkeit (Konsistenz) = 2,1 μm (±0,58 μm)
Der Einzelkronen-Genauigkeitstest wurde von Medit nach den Methoden in "Evaluation of the Accuracy of Six Intraoral Scanning Devices: An in-vitro Investigation. ADA Professional Product Review 2015" durchgeführt.
* Quadranten:
±50 μm / Ganzer Kiefer: ±100 μm
Das Referenzmodell für die Genauigkeit von Quadranten und ganze Kiefer wurde mit einem industrietauglichen, hochgenauen Referenzscanner Solutionix D700 (6,4 Megapixel, Advanced Blue Light Technology für kleine Objekte) gescannt.
Perfekte Kombination
von Soft- und Hardware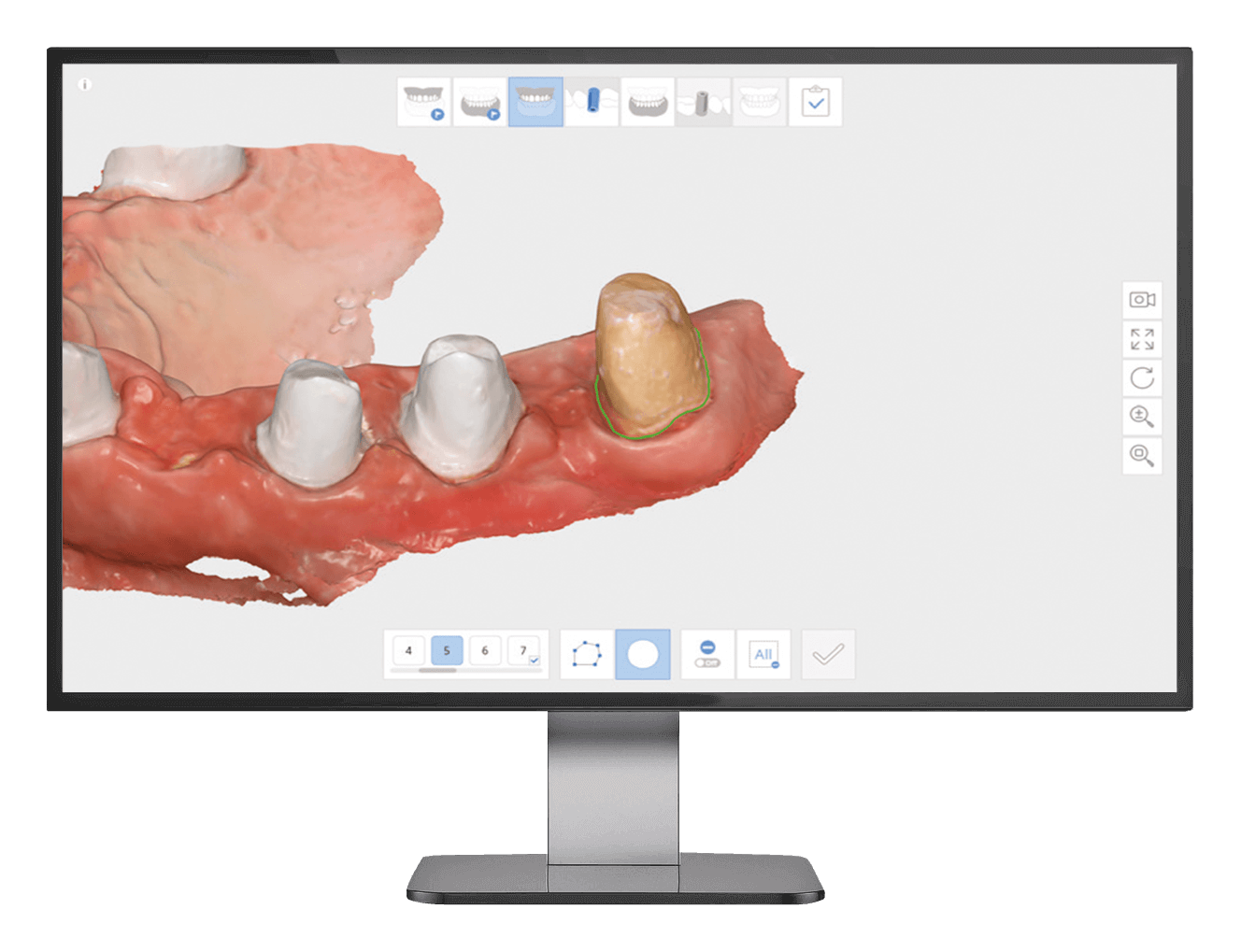 Benutzerfreundliche
Oberfläche
—
Unsere Software-Benutzeroberfläche ist besonders intuitiv, so dass Sie weniger Zeit für das Scannen und mehr Zeit für die Diagnose und Behandlung Ihrer Patienten aufwenden können.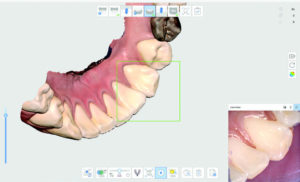 Smart Scan Filtering
Entfernen Sie unnötige Weichgewebedaten, die eine der größten Herausforderungen bei der Durchführung von Scans darstellen.
Cloud-based Service
Speichern Sie alle Daten in der Cloud. Arbeiten Sie an Ihren Originalscans, archivieren Sie Ihre digitalen Abformungen und Aufträge, verwalten Sie Ihre Fälle, egal wo Sie sind.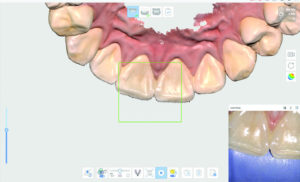 Smart Color Filtering
Automatisches Herausfiltern der Farbe während des Scannens, wodurch die Anzahl der Artefakte reduziert und die Retraktion erleichtert wird.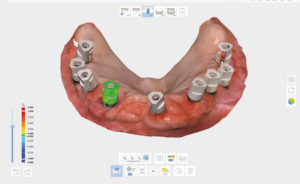 A.I. Scanbody & Abutment Matching
Abutments und Scankörper werden automatisch mit den Scandaten abgeglichen und ausgerichtet. Verwenden Sie diese Funktion für nachgelagerte Arbeiten wie CAD.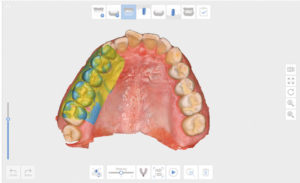 Impression Scanning
Erfassen Sie die Daten der schwer zu scannenden Bereiche anhand eines Abdrucks, scannen Sie diesen und kombinieren Sie ihn mit den intra-oralen Daten.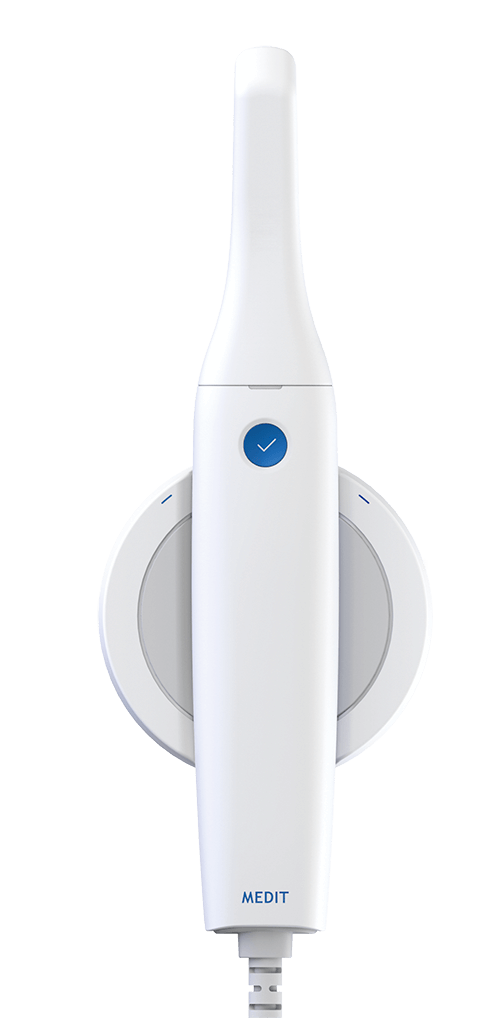 individuelle Abutments
Inlays / Onlays
adjustierte Aufbissschienen
Einzelkronen
Zahnverblendungen
implantatgetragene 3-teilige Brücken
Brücken bis zu 5 Stellen
Kieferorthopädie
Bohrschablonen
Diagnosemodelle
technische Daten

Bildgebende Technologie: 3D-in-motion Videotechnik
Spitze: 19 x 15.2 mm (BxH)
Gesamtlänge des Handstücks: 266 mm
Gewicht: 276 g
Farbe: 3D-Vollfarb-Streaming-Aufnahme
Konnektivität: USB 3.0
Scan Sichtfeld: 14 x 13 mm
Ergotron Neo-Flex-Wagen
Wagen für Intraoral-Scanner
Belastbarkeit: max. 5,4 kg
Arbeitsfläche: 42 x 52 cm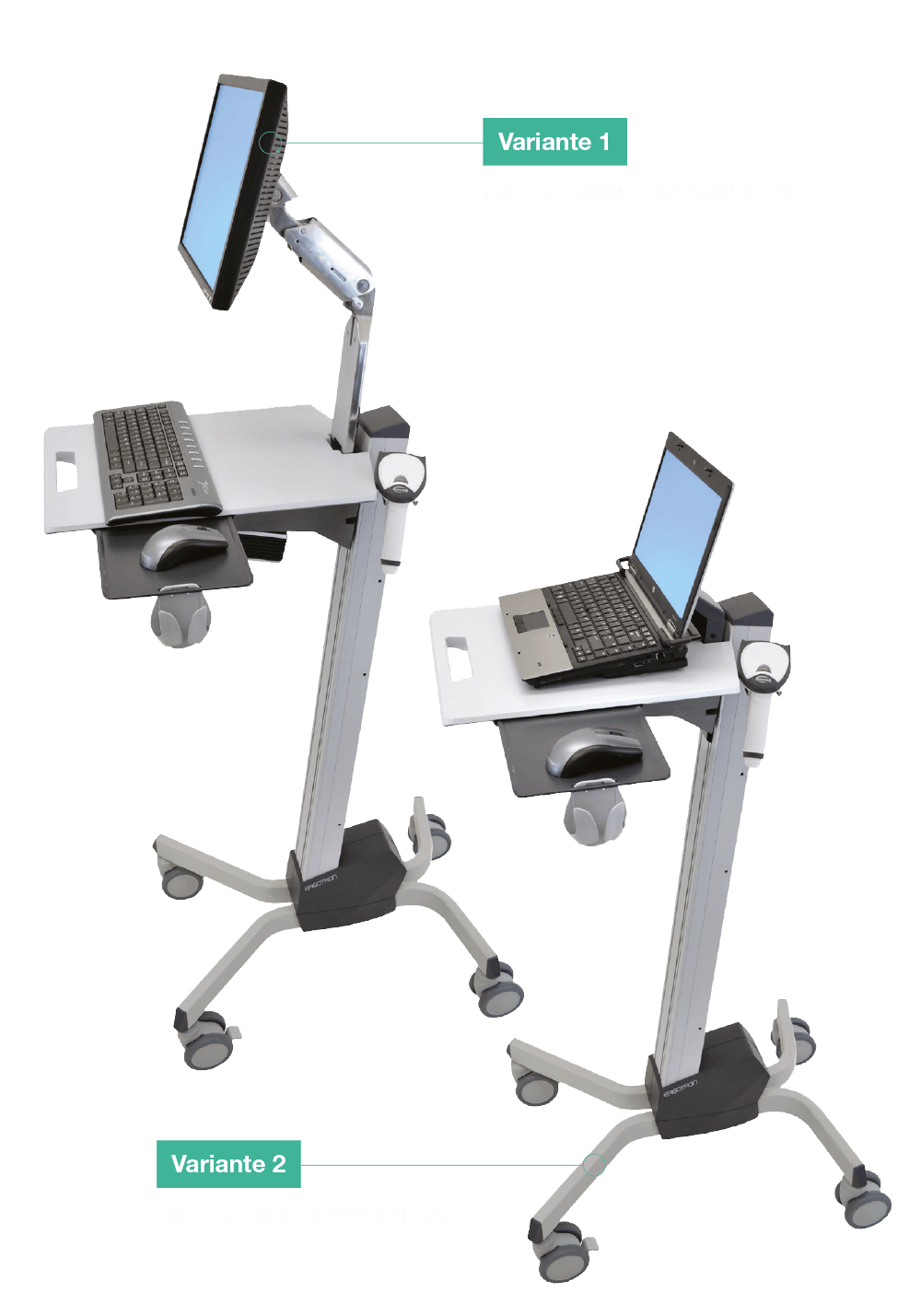 Höhenverstellbar
kinderleichte Höhenverstellung (68 cm).
Flexibel
Monitorarm und Tastatur sind für den besseren Zugriff seitlich schwenkbar.
Sauber
Langlebige, einfach zu reinigende Oberfläche aus Aluminium, hochwertigem Kunststoff und verzinktem/pulverbeschichtetem, lackiertem Stahl.
Praktisch
Arbeiten Sie im Sitzen oder Stehen.
Sicher
Integriertes Sicherheitssystem sichert den Laptop.
Erweiterbar
Optionales Zubehör möglich.
Verlässlich
3 Jahre Garantie