Authorized Milling Partner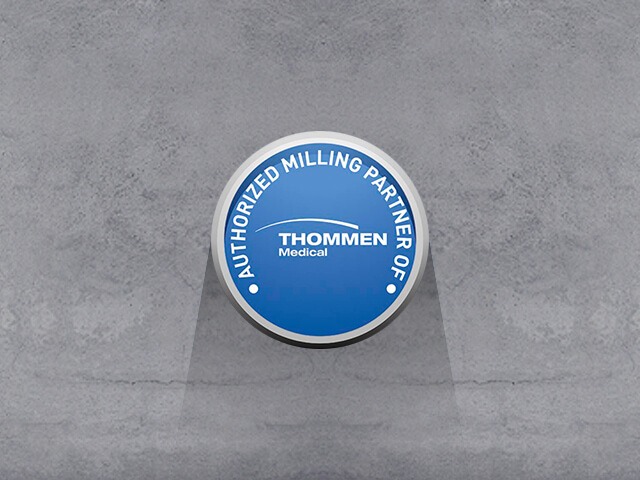 Thommen
As a validated partner of Thommen Medical, CADstar will immediately offer its laboratory customers individual implant prosthetics for the Element and Contact implant lines.
After completed validation, CADstar can immediately offer implant prosthetics for Thommen Medical implants. The coordinated production process represents an important quality criteria with regards to an intact implant connection and long-term treatment free of complications.
All milled work at CADstar is produced in accordance with the quality requirements of Thommen Medical AG and examined according to test instructions. In case of implant-based bridges and bars, the following takes place, an inspection of the sealing surfaces and screw seats, a functional check using the Sheffield Test and the dimensional check of the connection geometry by means of the models provided by Thommen Medical.
First of all, CADstar individual zirconium oxide abutments can be based on original Thommen titanium bases (hexagonal for CAD/CAM), implant bridges and bars on original Thommen titanium bases (bridges for CAD/CAM) and directly-screwed implant bridges and bars.
As of the first quarter of 2018, one-piece, individual titanium abutments with pre-fabricated original connection geometries will be available from Thommen Medical.