Crowns and bridges
Only the best from CAD/CAM technology and first class dental raw materials.
Together with our many years of know-how as dental technicians, this is a perfect combination to guarantee excellent accuracy of fit and aesthetics irrespective of the requirement, material and manufacturer.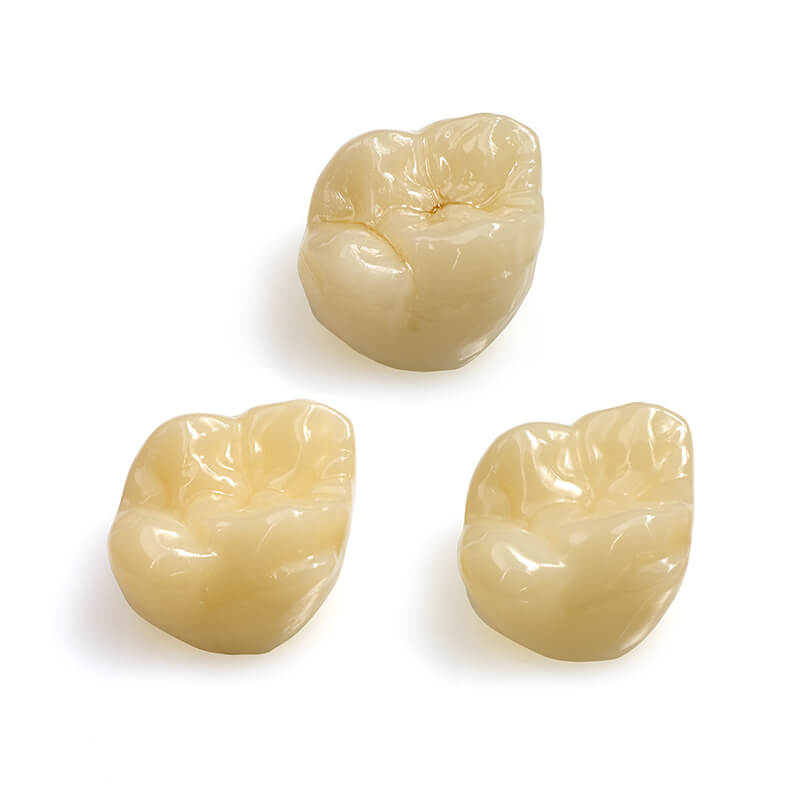 Titanium alloy grade 5-ELI with increased purity for maximum biocompatibility. Suitable for frameworks and bars, implant bridges and supra-constructions.
High quality NEM alloy, suitable for all VMK technology applications as well as for bars, implant bridges and supra-constructions.
Hybrid glass ceramic with an optimised, highly compressed filler technology based on ceramic. Suitable for long-term provisionals or as an alternative to full ceramic. Available in 6 vita colours.
Blanks made of polymethylmethacrylate for the manufacture of fully anatomical provisionals. Available in 5 vita colours.
Clear PMMA plastic for the manufacture of mouthpieces and burn-out cast objects.