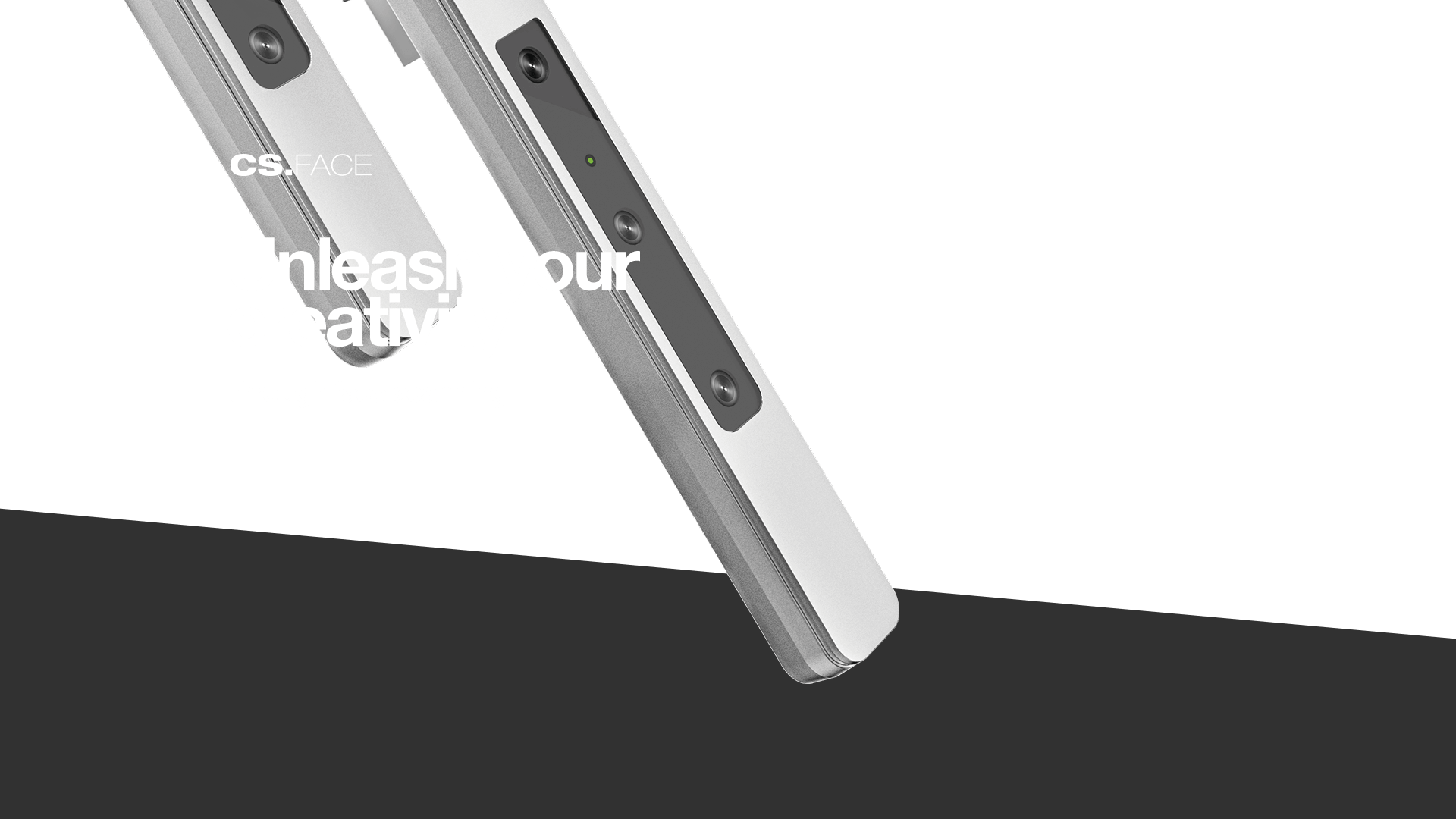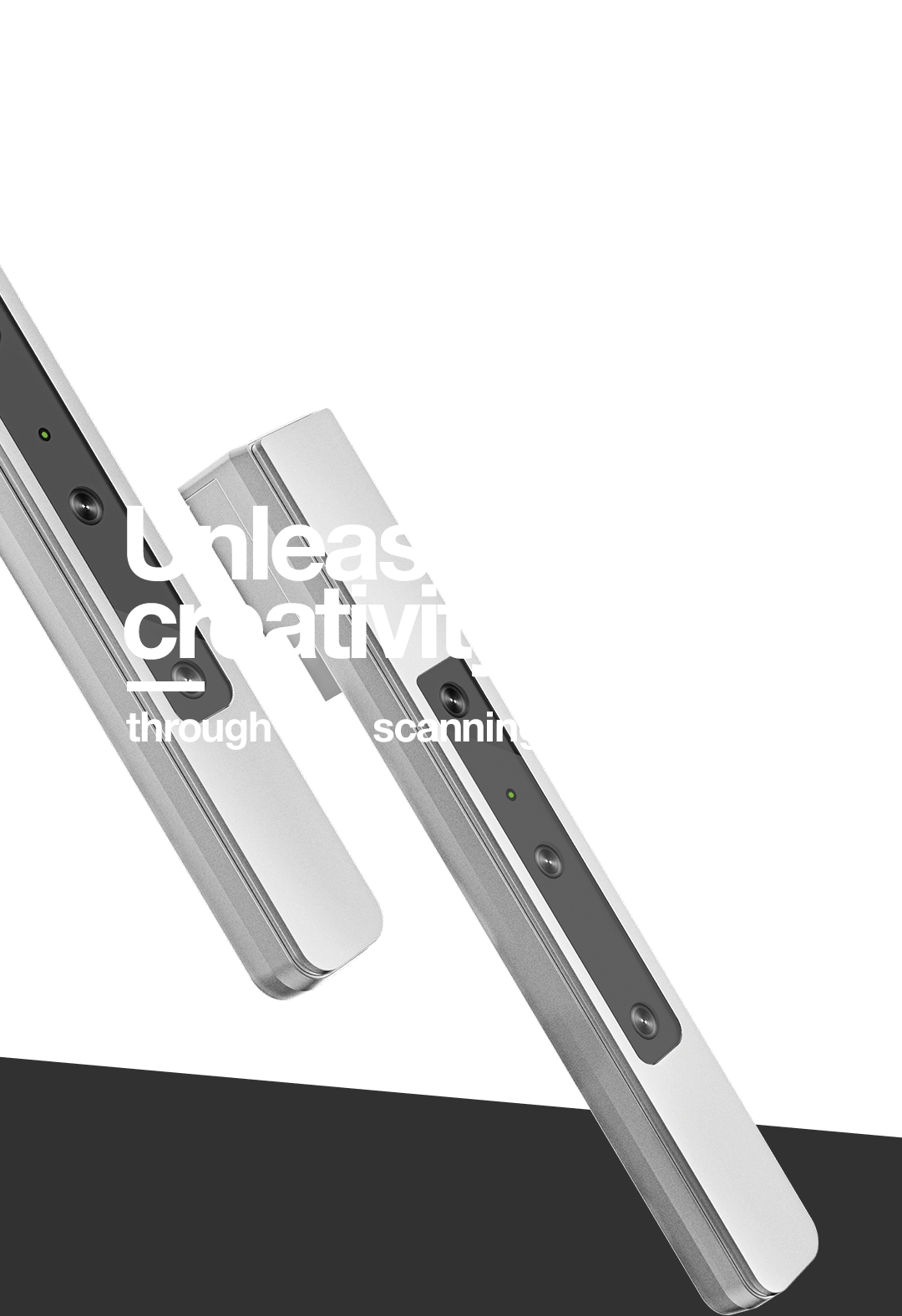 CS.Face – Unleash your creativity through face scanning
Design high aesthetic restorations
CS.Face is an easy to use face scanner to acquire realistic 3D data of the patient's appearance. After scannnig the patient's face and the bite registration, all data can be exported manually or shared, using a cloud based communication platform. The scan data can be easily imported into Exocad – thanks to the bite registration scan, face scans will be imported in the correct correlation to the model scan, acquired by any open Lab Scanner.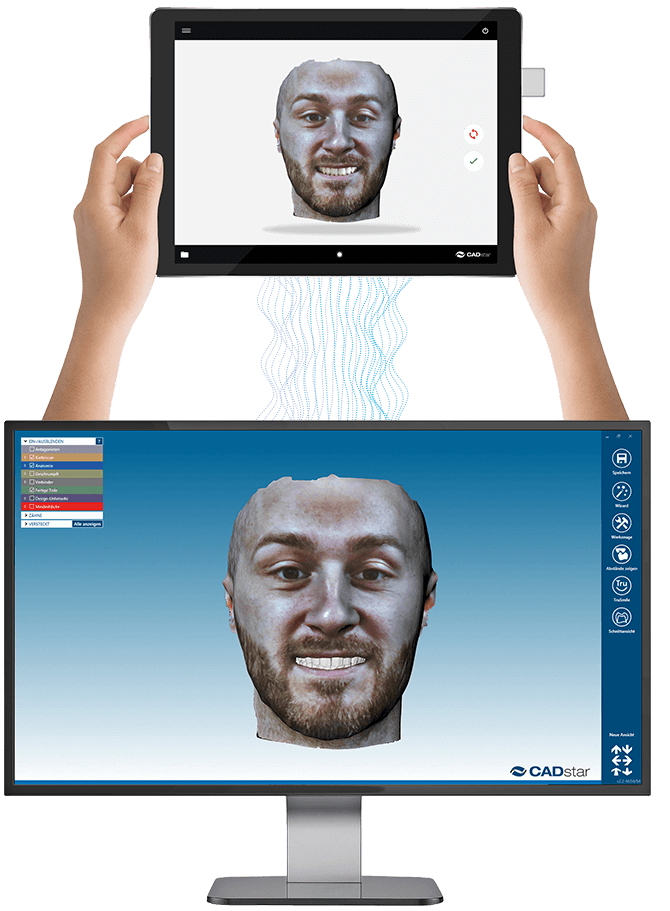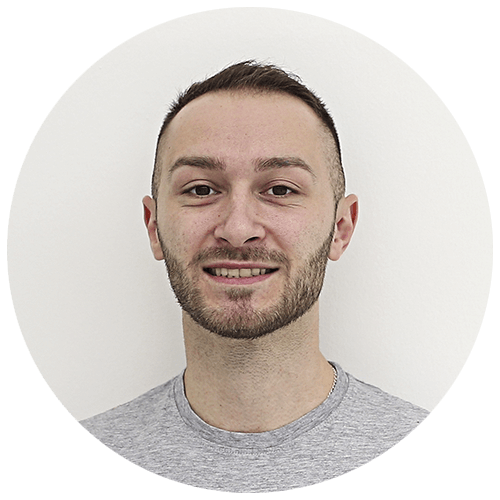 Step #1
Scan face
Digitize your patient in freehand mode in just 40 seconds. The simple operation ensures a perfect 3D face scan of your patient.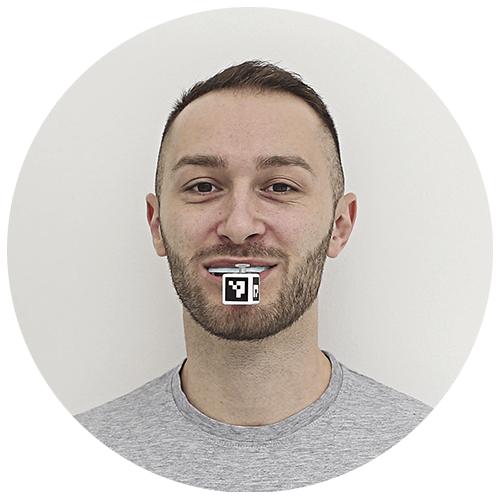 Step #2
Scan 3D index
With the indexing scan, the Aruco cube precisely positions the 3D facescan into the coordinate system and enables automatic placement in the virtual articulator.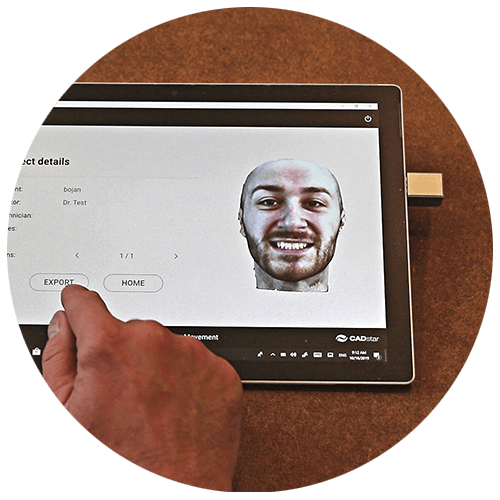 Step #3
Data export
In export, data exchange can be done via CADstar cloud platform as well as manual transfer.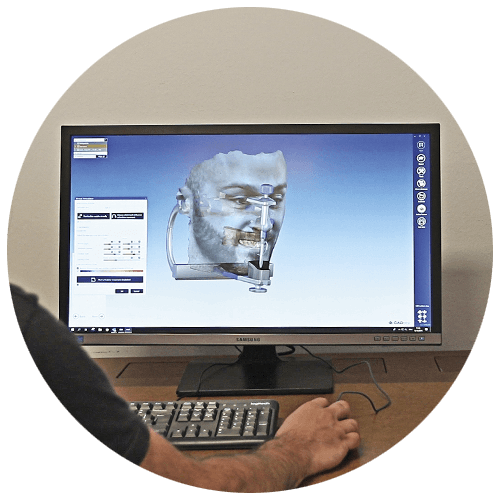 Step #4
Exocad import
Due to the Exocad Import and the automatic placement into the articulator, both the planning accuracy and the correct anatomical positioning of the dentures are guaranteed by the dental technician.

Smart operating
The scan application works intuitive, supporting capacitive touch technology. The scan itself takes a few seconds and is being processed within a minute.
Plug & play
CS.Face is optimized for microsoft® surface pro tablets. Immediately start working by plugging the scanner in a USB port – the pre-installed scan application will guide you through the whole process.
Seamless workflow
Easy communication and data exchange through a cloud based platform or manual file export.
Unleash your creativity
Designing prosthetic restorations will become a lot easier with the aid of a displayed mid line and smile line on the face scan.