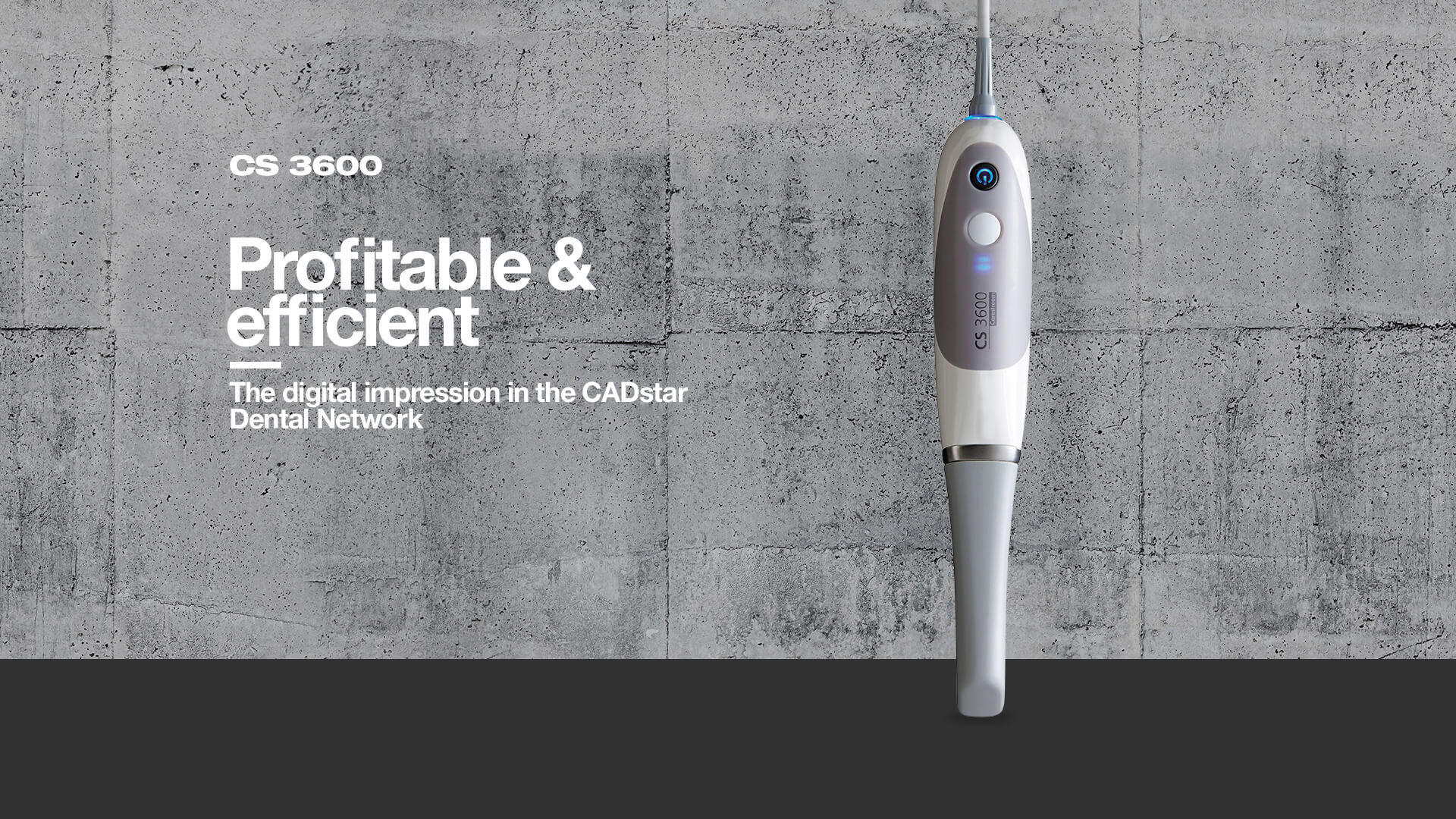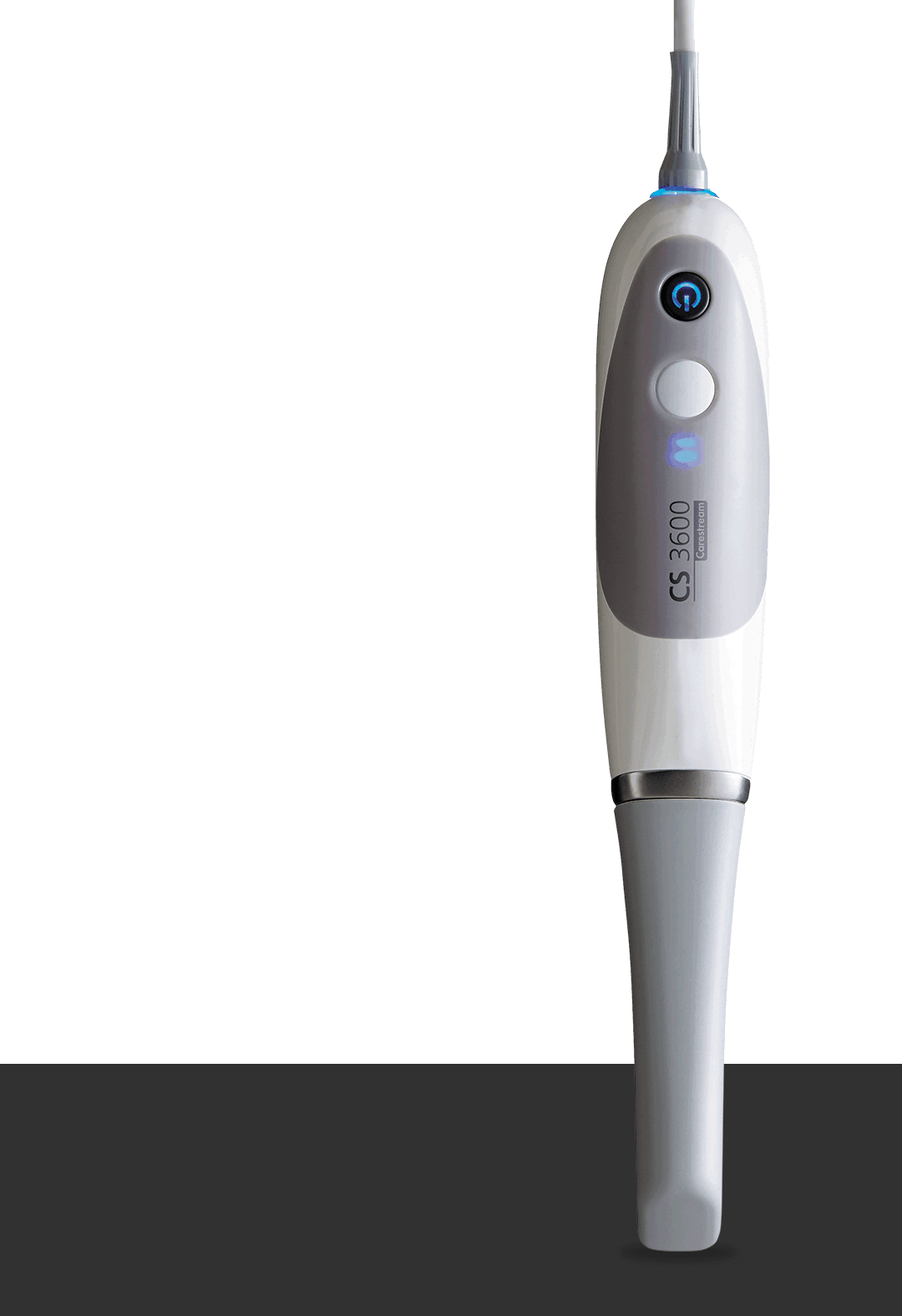 CS 3600 – profitable & efficient. Digital impression in the CADstar dental network
The CADstar dental network is a consortium of the practice, dental laboratory and CADstar in a validated communication and production channel.
Thus, CADstar is a system partner and takes over the installation and support of the devices and produces models and restorations for the laboratory. Our visionary partner concept brings dentists, dental laboratories and CADstar together. The partnership results in a win-win-win situation for the operator, laboratory and patient.
CADstar Dental Network
Workflow
Your benefits at a glance
Better conditions for dentist and laboratory
Easier communication with network partners
High-quality work for the patient
Perfect integration in your practice management software thanks to the VDDS connection
The digital workflow reduces the direct treatment costs by 17 %
(study of the dental clinic of the University of Bern)
79 % of the patients prefer digital impressions compared to conventional ones. (*2)
(Market research company Exevia 2015)
Benefits for your laboratory
Laboratories in the CADstar dental network can receive intra-oral scan data free of charge (via CS Connect or Exocad Dentalshare)
By obtaining an intra-oral scanner, the laboratory will receive the Exocad Model Creator worth €1,090 free of charge and a voucher for CADstar milling services worth €1,000.
Contrary to other intra-oral / chair-side solutions, the earning remain in the laboratory
Cost and time savings due to simplified communication with the operator, irrespective of the distance
New customer acquisition possible, even at greater distances
Greater connector of the operator to the laboratory
Repetitions due to impression errors are omitted (rate of repetition for conventional impressions: approx. 6 %)
Practice and laboratory supported by CADstar, therefore customer service is faster and easier
Better results achievable due to the coordinated workflow on part of CADstar (scan — design — model manufacture — milling services)
Time saving: No scans in the laboratory
Benefits for your practice
Special conditions for the intra-oral scanner and CADstar services
No on-going licensing fees or scanning fees
No mixing of impression materials
No setting and disinfection times
Direct quality control of the preparation and removal of errors in real-time
Reproducible impression results and no more impression errors
Significant reduction of material use
Direct transmission of data and simplified communication Positioning as a digital practice
Fewer waste products
Additional information such as patient photos, tooth colour, desired material
Benefits for your customer
No foreign bodies of impression materials in the mouth for long periods, thus, no gag reflex
More hygienic impression
No waiting times for the hardening of the impression, shorter treatment time
Patients included in the process due to visualisation
No repeated impressions
Very high accuracy of fit
Possible incompatibilities toward impression materials not applicable
Free of radiation and side effects